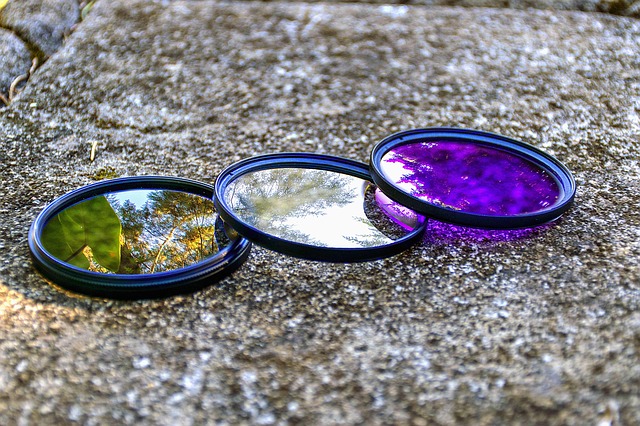 Can I filter the card list in more columns than just the drop-down options above the grid?
Yes!
As most of you know, you can filter the card list based on doc codes, reference, stages, status, location, and approval status (to name a few).
But did you know you also have the ability to filter based on columns that aren't shown above the grid?
This issue just came up recently with a DocBoss customer and they were happy to learn about it. Let's discuss it in more detail to ensure you can use it too, when needed.
Below is a screenshot of the Card List module in DocBoss which is where you will need to start.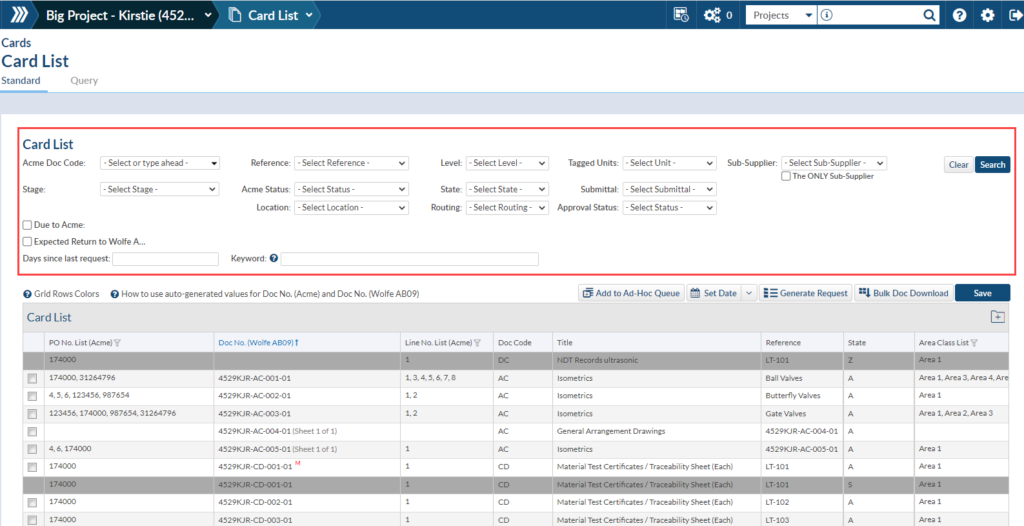 To use the additional filter function, simply look for the columns showing the filter icon .
Click the drop-down arrow on the column header, hover over "Filters" and enter the value you want to filter (1). You will notice above the grid; it now shows your filter selection.
Click Search (2) and DocBoss will narrow down your card list based on your filter selection.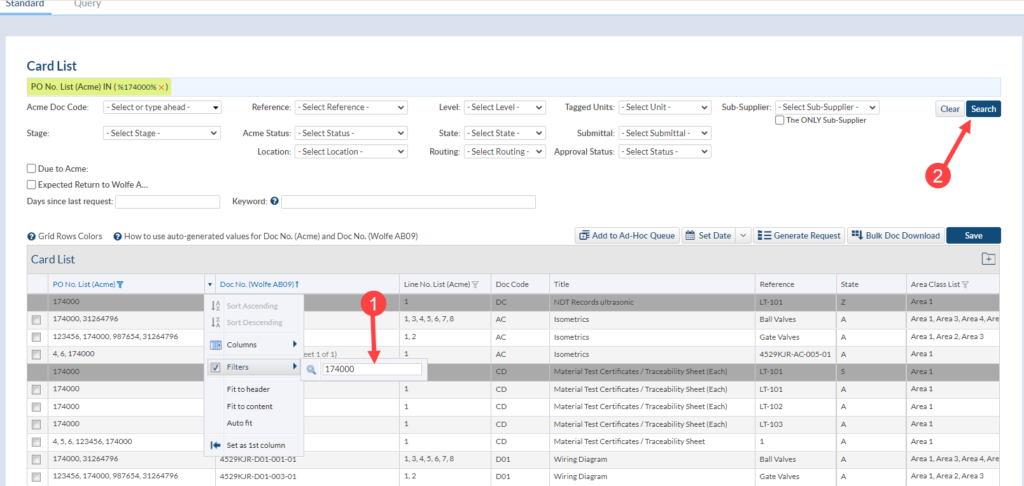 Want to learn more?
Check out our article called Filtering the Card List for more details with screenshots.