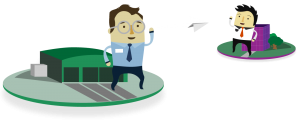 Last fall, we updated our DocBoss.com website with a more modern look with new features and tools for DocBoss users to access. Part of the new website includes a Support section with some great new features that anyone interested in doing document control work better can access and benefit from.
If 2017 is the year that your company has decided to do document control work better, perhaps these resources will help you see why you should consider DocBoss to make it happen.
Here are the main features of the Support website you can access to learn more about how DocBoss works and more about document control best practices in general.
If you'd like to visually see how can use DocBoss to configure a project, manage companies and equipment, work with registers and submittals, create compilations & indexes, handle reporting and administrative functions, you've come to the right place. Each article has its own list of related subtopics along with screenshots to show you how DocBoss helps you do document control better. See all Articles by scrolling to the bottom of the page.
Videos
We've assembled a series of videos that run 2 to 8 minutes in length that highlight aspects of DocBoss from creating a customer and project all the way through to producing custom databooks to make your document control work easier. See all Videos by checking the Features page and clicking the Learn More button to open the videos.
Every month, our developers work on adding new features and functionality to DocBoss that becomes available to all users once it's live. We publish new a release email and article every few months that highlight the changes and additions that have gone live for all customers. See all DocBoss Releases here.
If you'd like to do document control better and this piques your interest, don't hesitate to contact us to arrange a free live demo or free trial.