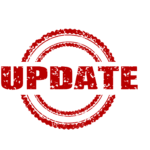 Already!? Yep, the team here at DocBoss have been busy, so another group of updates and extensions will soon appear in your account!
This month, we've really focused on the dashboard lenses – these allow you to filter information on the dashboard. We've also introduced an internal doc code "cross reference list." This allows you to map all customer codes/lists to a key internal code list. We expect it will make searching across projects much easier (eventually!). We've also simplified adding procedures, viewing tag lists and lots more – the full release notes for October 2016 are available here.
Also, you'll likely notice the refresh to our support site. Both the support site and the website have a new look, which we hope improves usability.
And the survey? Several months back, we asked both suppliers and EPCs for their feedback about each other! We gathered all the responses, and have now published the results (along with our thoughts and comments). It's called Supplier vs EPC – Why is Vendor Document Control So Painful. Click here to download the survey results.