The Offshore Technology Conference (OTC) is where energy professionals meet to exchange ideas and opinions to advance scientific and technical knowledge for offshore resources and environmental matters.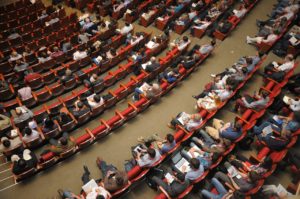 The Offshore Technology Conference (OTC) takes place from May 4-7, 2020 at NRG Park in Houston, Texas. The show tends to attract engineers, technicians, executives, operators, scientists, and managers from over 100 countries in the global offshore energy sector.
The 2019 show attracted 59,181 attendees from 111 companies. The 2020 show expects similar attendee numbers with over 2,200 exhibiting companies from over 40 countries.
Check out the conference website more information on this conference. You can also download the show factsheet from the website.