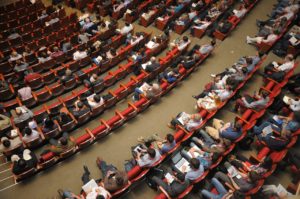 The 10th World Energy Capital Assembly will be held December 3-4, 2018 in London, UK at the Hilton Park Lane.
From the conference website:
The 10th World Energy Capital Assembly provides unrivalled access to what is now the world's largest global network of senior executives from across the energy, finance and investment worlds. With over 1000 members expected to join us in 2018 from more than 40 countries, we will explore the financial trends and oil & gas activities transforming our industry.

Expect to hear insights into emerging and re-emerging energy investment opportunities, review deals done in 2018 and chart E&P activity across the year. Hear inspirational discussions around new energy strategies and regional hot spots. A new format and venue will enable increased customisation of content and more time for you to network with those that matter to you at one of our networking breaks, pre-arranged one-to-one meetings, private dinners and drinks receptions.
For more information on the show, please visit the official website.