The Oil and gas IoT Summit 2019 takes place January 22-23, 2020 in Lisbon, Portugal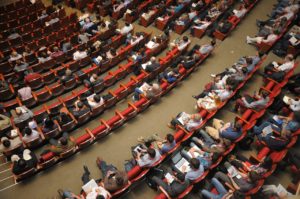 From the conference website:
With global production superseding demand, prices have declined drastically since 2014. The oil and gas industry is slowly recovering but it is still in need of implementing strategies to cut rising costs and streamline operations.

Advances in the 'Industrial Internet of Things' (IIoT) are poised to revolutionise this asset-intensive industry at a time when it is needed the most. Leveraging new technology to accelerate production, efficiency, and safety and to maximise cost-saving benefits.

The Oil and Gas IoT Summit will bring together worldwide operators, EPCs, regulators, technology providers, and all other major stakeholders to share their insights on capitalising on IIoT and spearheading the industry back into optimal business growth.
This is the second Oil and Gas IoT Summit following the initial event which occurred this past January.
Visit the official conference website for more information