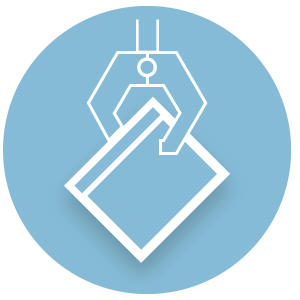 Document control. Document management. Content management. Document automation.
What's the difference between each concept?
We wrote a post in the past regarding the difference between the first three but what exactly does document automation mean?
From Wikipedia:
Document automation (also known as document assembly) is the design of systems and workflows that assist in the creation of electronic documents.
Without getting fixated on terms and buzzwords, automating tasks that you might normally do manually can save you a great deal of time and rework and can often cut down on mistakes that repetitive, manual work often creates.
Document control has traditionally been paper-based and manual in nature as it pertains to inputting information, updating files, creating submittals and assembling custom databooks at the end of projects that then get printed in hard copy for the end customer. This is especially true if you still use Microsoft Excel or some other non-document control specific app to do the work.
Perhaps you simply do the work the way you were taught to and might not be aware that there are better, more modern methods that also involves moving to an electronic delivery of documentation rather than producing hard copies.
DocBoss helps you automate document control tasks that you would otherwise do manually. Research has shown that EPCs and other end user organizations tend to prefer the use of an EDMS (Electronic Data Management System) to deliver documentation rather than email. Oddly, email tends to be used in the majority of cases by suppliers of process equipment to deliver documentation to their EPC customers even though that's not what EPCs want.
DocBoss can help to correct this anomaly since documentation is delivered to your customers and tracked electronically and not through email. DocBoss also helps you deal with the increasingly customized nature of document control right down to the font used on cover pages.
Want to learn more?
Contact us and let us know how we can help.