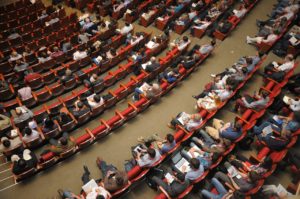 The 24th World Energy Congress takes place in Abu Dhabi from September 9-12, 2019. The triennial conference attracts visitors and exhibitors from around the world and has been taking place since 1924.
Over 10,000 participants are expected to attend along with over 250 speakers, 50 ministers, 500 CEOs and 500 members of the media with an exhibition space of around 40,000 sqm.
From the congress website:
With over 150 countries represented, it is the world's largest and most influential energy event covering all aspects of the energy agenda. Running since 1924, the triennial World Energy Congress enables dialogue amongst Ministers, CEOs, policy-makers and industry practitioners on critical developments in the energy sector.
Visit the official congress website for more information.