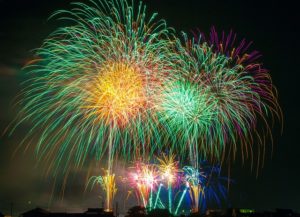 As 2022 draws to a close, we thought we would highlight some of the key events that happened this year with DocBoss.
Focused largely on tagged equipment, DocBoss minimizes the manual work required to deliver project documentation. As such, our customers previously found customized document control work to be increasingly difficult and time-consuming.
Here is what happened with DocBoss in 2022 in a nutshell.
New DocBoss customers
In 2022, DocBoss welcomed a number of new customers onboard who work in a variety of industries including level measurement, valves, compressors and mining process.
A wide variety of sectors to be sure and they join existing DocBoss customers who are process equipment suppliers, manufacturers, fabricators and distributors of valves, instrumentation and controls, skids, welded products, vessels, and more.
DocBoss product updates
In addition to welcoming a number of new customers onboard, we made regular updates throughout the year with product updates added in January, April, July and October.
You can click each of the four links to go directly to the release page that fully describes the updates for that month with screenshots and explanations.
Highlights of this year's updates include additions to many key aspects of DocBoss including:
Customer Portal: The customer portal has been changed to allow customers to upload documents directly to projects. It now shares a common format and functionality with the Vendor Portal.
Customization: Users may now add an unlimited number of custom fields to the main area of projects. Create new date or text fields, to be followed shortly by drop down lists, and an option to define whether fields are mandatory. Users may apply them to any or all project templates.
Compilations: You can now sub-packages to be created for each databook section if desired.
Users may also now preset the default settings for compilations and packages. These are created at the instance, and are selected on the project template. They are loaded onto the project at initiation. So if you find yourself always updating the compilation settings, you can now make the change once, and start from that point on each new compilation.
Plus, you can now build compilation by selecting individual cards, vs selecting doc codes. Why generally it is much more advantageous to build compilations based on document codes, we now offer an option to build a structure directly from the source cards if a Project has less than 250 cards.
Submittals: Add an option to set a "default" distribution list for each project. This selection is remembered for each subsequent submittal on the project.
We also added several additions to columns to show if any Native or Comment files are assigned to the card (and will be included in the submittal). Plus, we improved the card search feature, HTML editor and we added a warning on submittals to alert you if you fail to add headers and footers before submitting.
Reporting: Users can subscribe to alerts which will be issued when cards required their eSignatures. On the user profile, expand the Email Notifications area and enable the checkbox.
Workflow: Users may now assign routing to multiple people for each role. All users must complete the review for it to proceed to the next role.
This is just a very small list of updates that were added for all customers during 2022. Numerous administrative updates were also included in addition to new benefits for Affiliates, API, Routing, System Menu Updates and Bulk Matching among others.
Please click on each of the date links above to see full release notes with screenshots to view the updates in full.
Remember, all DocBoss customers immediately get access to all product updates at no extra cost. There is nothing to download or any work to be done from your end. When you log into DocBoss, the new updates and changes will already be live for you to use.
DocBoss website refresh
In 2022, we also updated the DocBoss website with some new additions and a fresh look. We added the ability for potential DocBoss customers to set up a free 15 minute call with us to determine if DocBoss makes sense for them.
If you haven't checked our comparisons page, you can click here to view it now. It illustrates how DocBoss compares to various other tools commonly used for document control including and EDMS, CAD and Sharepoint.
Complimentary DocBoss document control survey
If you haven't yet downloaded our popular document control survey called Supplier vs EPC, Why is Vendor Documentation So Painful, you can do so right from the homepage. It's a complimentary instant download PDF that discusses common document control problems including:
Why EPC's are so rigid in their requirements.
Who agrees with documentation holdbacks?
How much time does each side invest in document control?
We have much more planned for the new year so stay tuned. In the meantime….
Happy New Year and see you in 2023!