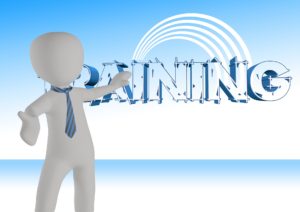 We've spoken in the past regarding UK-based document control training company Consepsys and the types of document control courses they offer. One of the training options they include are e-based courses that you can do online and in your own time especially in the case where you don't have the ability to take time off during the work day or simply can't sit through all day courses.
They offer a number of modules in 3 hour courses with no prerequisites other than the ability to speak English. The online courses are different from the Certification classes that Consepsys offers but still offer you a background introduction to document control.
The online courses offer the following:
Web-based material: Access to the module through our online learning platform

Self-paced: Start whenever you are ready, learn when you can (including evening, week-end, or working hours), and where you can (as long as you have an internet access)

Assessment is done through online tests and checks

A certificate of completion is delivered upon completion of the course

Each module can be purchased individually

Courses are delivered in English Language

Course material is accessible through the elearning platform only
Check out Consepsys online training to learn more.