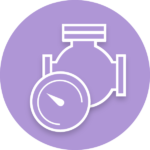 The global Rotary Valve Actuator market size is projected to reach US$ 1494.8 million by 2026, from US$ 1327.4 million in 2020, at a CAGR of 2.0% during 2021-2026.

360 Market Updates
The global rotary valve actuator market is expected to grow by a modest 2% compounded annual growth rate from 2021-26.
The global rotary valve actuator market is one that serves a wide variety of commercial uses particularly in the Chemical and Petrochemical, Food and Beverages and Oil & Gas sectors. Specific applications encompass Pneumatic, Hydraulic and Electric products among others.
Major industry competitors include Honeywell, Rotork, Siemens, AUMA, Emerson and more. All major suppliers and all regions/continents throughout the globe are segmented and covered in the report.
You can request a free sample that includes the impact of COVID-19 on the market by clicking here.
Click here to learn more about the research report.