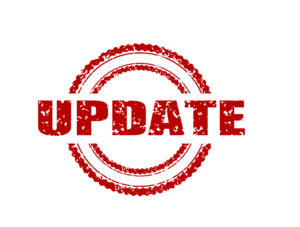 DocBoss has released our latest update for July 2022 which is now available for all customers.
This update focuses on the following areas:
User options
Obsolete Cards
System Menu update
Compilation and Package Template
Bulk matching
Document Codes List
Below are the updates in detail.
User options
– allow admin to define which users can access extended support
– define user responsible for contract
Submittals
– Allow users to default "Send submittal email notification" for each target (previously applied to ALL targets).
Obsolete cards
– added bulk process option to apply changes in bulk to obsolete cards
System Menu Update
– Update names of some menu items to better reflect their purpose. Re-order some items.
– Consolidate 3 options: Default prices, Ignored Values and Delivery Mediums into one "Other Lists" screen.
Compilation and Package Template
– choose compilation and package presets on project template.
– allow changes on project to be saved back to admin
Bulk matching
– allow filtering/matching based on internal code (vs just primary/customer code)
Routing
– Added an "Add to Ad Hoc" checkbox to assign screens.
Document Codes List
– Allow type ahead/search for internal code fields on code list
Click here to view all recent DocBoss updates complete with release dates, explanations and screenshots.