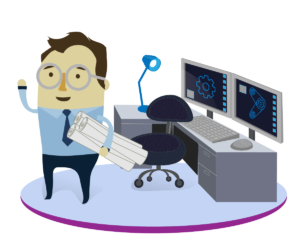 DocBoss was designed to help process equipment suppliers deliver custom project engineering documentation to your customers and to help EPCs receive documentation from their vendors. So whether you're sending documentation or receiving it, DocBoss can help you save time and do it more efficiently.
Focused specifically on projects with tagged equipment, DocBoss improves vendor document management for both you and your customers/vendors.
Want to learn more?
Here is how DocBoss can help you regardless of what line of business you're in.
Designed by experience for suppliers of:
Instrumentation and Valves
Pumps & Compressors
Tanks & Vessels
Any tagged equipment (HVAC. MCC, VFD etc)
DocBoss:
Creates all front sheets, transmittals, indexes and databooks.
Tracks submissions, status, due and return dates.
Manage change orders
Enables you to receive all vendor documentation in one location:
Ensures vendors supply required metadata with document upload
Manages Tag to Document relationships
Manages all Doc Codes, Numbers, Revisions etc.
Eliminates the need for front sheets, transmittals, index reports and databooks.
Visit DocBoss.com to learn more about how DocBoss can help you.