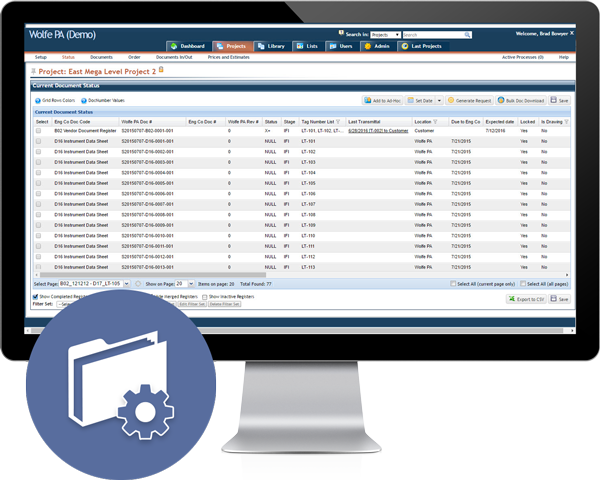 Sharepoint is a web application associated with collaboration and sharing of information, not on document control and submission. Sharepoint also requires the implementation of third party applications to give it the same functionality that comes standard with DocBoss.
DocBoss is an application that was designed specifically for project document control. DocBoss helps you meet the customer specifications for managing and submitting documentation to engineering firms and other use user organizations. The document control function requires activities that document management systems like Sharepoint normally don't provide such as merging of two or more previously and independently released documents or updates to them.
Sharepoint Versus DocBoss
Sharepoint is a great tool for intracompany document control. But rest assured if you are using it for intercompany document control, you are not as "in control" as you suspect. You would be better off setting up file folders for each record the old way, and managing metadata in your spreadsheets.
Note that document control systems generally use a document "management" system in the background. But it is the control system which provides the structure – AKA the file cabinets required for intercompany tracking.
DocBoss was designed to help you manage, customize and submit external documentation to your customers at the end of projects. DocBoss also helps you manage documents internally but the main object of DocBoss is to help you manage documentation that is sent externally to customers at the end of projects. Custom submittals, databooks, record books. Whatever you call them in your company, DocBoss can help you with each.
Want to learn more? Contact us to set up a free online demo to get started!