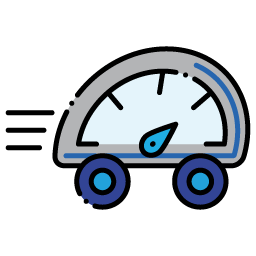 As a supplier of process equipment, you know firsthand the importance of submitting accurate and complete documentation to engineering companies. Not only is it essential for the successful completion of projects, but it's also a requirement to complete the project and get paid.
More so if you are subject to holdbacks that aren't paid out until everything including proper documentation has been delivered.
Unfortunately, managing and organizing all of those documents can be a tedious and time-consuming task. That's where DocBoss comes in.
DocBoss is designed specifically for equipment suppliers like you who need to submit documents to engineering companies. With our software, you can easily upload, organize, and track all of your documentation in one place. No more digging through piles of paper or struggling to keep track of multiple versions of the same document. Everything is centralized and easy to access, which saves you time and reduces the risk of errors.
But DocBoss does more than just keep your documents organized. It also streamlines the submission process itself. Rather than manually filling out forms or sending emails back and forth, you use DocBoss to submit your documents directly to your EPC customers with just a few clicks of your mouse.
And you can customize them exactly as each of your EPC customers require.
Plus, our built-in tracking function allows you to see the status of your submissions in real-time, so you'll always know where things stand. You can track all documents and their status at any given time.
Of course, we understand that security is a top concern when it comes to managing sensitive documents. That's why we've implemented robust security measures to ensure the protection of your data. All of your documents are stored in a secure, cloud-based system, and we use the latest encryption technologies to keep them safe.
But don't just take our word for it – see for yourself how our software can benefit your business. Sign up for a free demo today and experience the ease and efficiency of our platform firsthand. We're confident that you'll love it and wonder how you ever managed without it. Contact us to set up a free live demo now.
If you'd prefer to have an initial call to discuss your pain points first, we can do that too. Click here to set up a free 15 minute call.