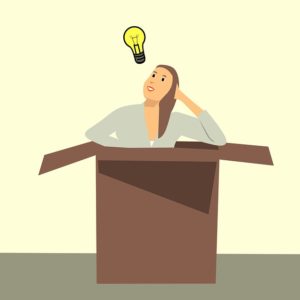 The last four articles talked about QR codes, the small maze-like square we see everywhere and discussed how we could use it to help make the work of a Document Controller easier. This however is only one step in the process and would still require a certain level of expertise in the document handling world.
In an ISO publication several years ago, Scott Dawson, President and a Senior Consultant of Core Business Solutions stated, "It behooves those responsible for managing their organization's Quality Management System to design a document control process that is simple to use, easy to monitor and effective to prevent the use of incorrect documentation." Using the phrase 'document control process', as the object of his statement, we can consider this as the foundation of a document control system.
Most Document Control professionals follow rigorous processes and procedures that make their work easier but often, arguably out of perceived necessity, some astute Documents Controllers introduce procedures that take them "outside the box". These procedures likely work well for most projects but often demand extra time and attention for projects that receive and generate much larger numbers of documents. Users can make the new processes work but perhaps their tools do not scale well to accommodate a much larger volume of documents. This is of particular interest if the procedures they introduce involve the use of spreadsheets or other desktop applications also intended for use by others.
In most cases, the life cycle of a document or collection of documents proceeds quite independently of the document controller actually 'touching' the document itself. Controlling the metadata defining a document, with the assurance that the actual document resides in a secure EDMS, is what happens in an ideal world… but this can be the case every day.
If one of the procedures involves manually changing one or more entries in rows of a shared spreadsheet, there is potential for error and we have all been there. We need assurance that users can securely update the metadata for each document added or updated and that we can find the document with a simple search. We need to keep track of who has the document for review and know when they declared it as 'Final'. We can do this by properly managing the document metadata as can be done with DocBoss. Linkages in the form of a CSV or XML files between DocBoss and the project owner's EDMS contain the information necessary for the document controller to determine which documents need to be 'returned' to the EDMS. This goes a long way to having superior control of all project documents entrusted to the Document Control professional.
It is important to recognize that certain processes are mandatory to provide effective document control.  The document control practice is best done through tools do not need to be 'tweaked' in order to handle the next job, perhaps one larger than a company has taken on before, to deliver document control services. The Document Control professionals can then apply their skills to controlling documents and other aspects of the EPC project where their skills are needed. The need not spend their valuable time being the desktop application mechanic to ensure continued functionality of tools that allow them to make those excursions outside the box.