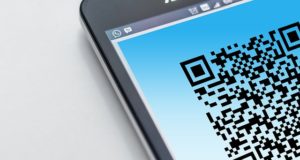 This is the final of four brief articles on QR Codes and it will speak about where QR code technology might be going. Although this is an area outside of our sandbox, it might be interesting to think about what might happen outside the box.
In case you missed them, you can read article 1, article 2 and article 3 first for an overview of QR codes.
Perhaps the spell checker did a second look at the word 'QRestion' but I am sure you understood it and have asked yourself where barcode technology is going? Technology can support interactivity to a degree many of us have not personally experienced. To be useful to us, the level of interactivity must be such that it helps us in our day-to-day work and allows us to make the best use of our time. Let's look at one example of where we might use QR codes to help us control project documents.
When an EPC (Engineering, Procurement and Construction) company receives documents from vendors, they generally collect the documents and perform a 'squad check' on them. In this process, the 'squad' is a group of people who are knowledgeable of the document content and review it for accuracy and completeness. Once they have reviewed the documents and provided their feedback in additional notes, mark-ups, etc., they return the document to the process for continued management and control of it. We often know that the document was 'out for review' but often cannot tell whether it has been reviewed by all necessary parties or in fact, been returned to the process by anyone who has reviewed it. In most of these cases, the delay is due to our inability to keep up with the paper and electronic document flow.
If each document had a QR code imprinted upon it, the reviewer (a member of the 'squad') could scan the QR code upon receipt of the document and the system would scan it again when the reviewer returned it to the system. The Document Controller would then be able to know if all reviewers had seen the document and follow-up with those who had not returned it after a given period. This, similar to the example we discussed earlier about a field-based user being able to quickly check if their copy of a drawing or other document was current by scanning the QR code printed on it, is only one more example of what can be done. Of course, we could implement many additional aspects of this process into a document control system but we'll save discussion of those for another day. Perhaps you might know of other ways such codes could help Document Controllers do their job.
We've seen the standard 1D barcodes on soup cans and the 2D bar codes in magazine ads. Both have extensions and adhere to other formats as well as the ones commonly seen in print. A stacked 1D code, (PDF417 code) which looks like a 'standard' QR code sandwiched between vertical bars and can support up to 1,850 characters, is only one variation. A DataMatrix code, resembling a miniature QR code, is used to label small electrical equipment. A MaxiCode is a set of hexagonal patterns surrounding a concentric set of circles designed for the parcel post industry. There are many others in use around the world to address product and information identification needs across multiple industries.
Are you ready for the 3D barcodes that will bring much more functionality to you? I'll refer to these as a 'standard' QR code embossed onto a surface to which a barcode label would not stick. 3D barcodes, typically used for inventory, tracking, and categorization are read by using the differences in height between the bars and spaces whereas normal barcodes are read by their contrast areas. A company called Content Idea of Asia has come up with a 3D bar code that uses of up to 24 layers of color. In contrast to the more familiar 2D barcodes, this color code can store between 0.6MB and 1.8MB of data. Just click on this type of barcode and you could see a video played on your handheld device. What better way to say a 'picture is worth a thousand words… or more?"
We need to use technology to help us do more than what we do today without having to spend time managing the tools that can help us. Processes and Procedures will have to change as we incorporate more technology into our role as a Document Controller as technology alone will not do it for us. The journey, which used to begin with a "single step", now begins with a "click". Stay tuned as we try to keep up to date on how we can help Document Controllers use technology to make their work easier, their documents more traceable, their records more reliable and their data more retrievable.
If I could draw on your years of experience in document control, what would you see as the most helpful capability in a system to allow you to do your job the way you want to have it done? Maybe together, we can explore what is possible.