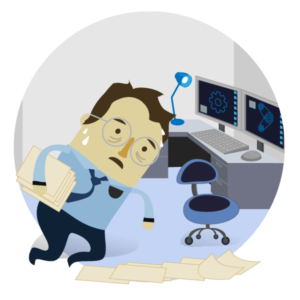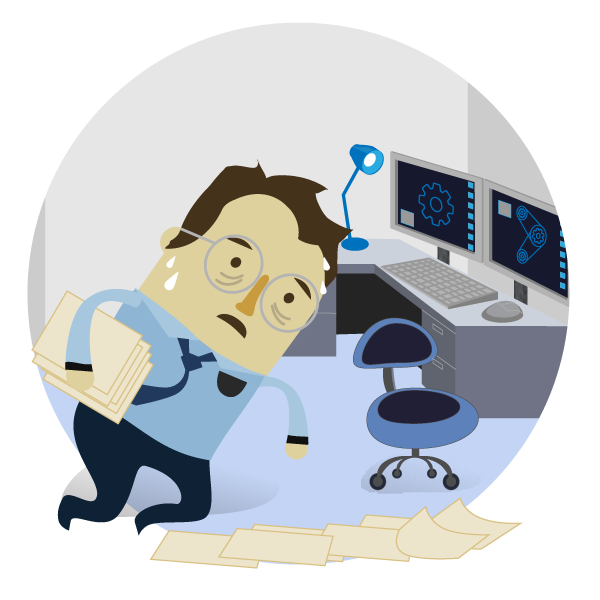 Is providing documentation to your customers at the end of projects a frustrating and time-consuming task? Here are some questions to ask to determine how beneficial DocBoss can be to your business.
What type of documentation to you supply and to whom?
DocBoss was designed to help process equipment suppliers supply external documentation to EPCs. Common documentation you might supply at the end of projects includes MTRs and other test results, certificates, manuals and drawings. DocBoss was designed to take away the pain of custom document submittal especially when it's time-consuming and individually customized for each customer.
Do you produce or sell process equipment?
DocBoss customers tend to be fabricators, manufacturers, distributors or representatives of process equipment suppliers in the oil and gas business. You can view a partial list of DocBoss customers by visiting the DocBoss.com homepage and scrolling to the bottom to see a rotating list of current clients.
You'll see that DocBoss users tend to fabricate products or they manufacture or supply instrumentation, build pressure vessels, pumps, valves, skids or packages or they might represent companies that produce these types of products. If you produce or rep process equipment, DocBoss might be something that can help you.
Do you tag products?
DocBoss is especially useful to companies who tag their products. Tag lists are a thing of the past because your tag data is uploaded as part of the order information. DocBoss automatically detects the appropriate tag list for every document.
DocBoss creates and automates tag lists to meet your individual requirements ie. tag for entire job, tag for individual piece of equipment. Plus, you can create record books or MTR packages for every tag/vessel.
Do you work a bill of materials or vendor document requirement list (VDRL)?
One of the distinguishing features of DocBoss is that it builds the document register for you up front and from the ground up using the bill of materials. We take a combination of the bill of materials and your customer-supplied list of required documents (VDRL or Supply Document Register List) and build the document register after these two documents have been uploaded. You can't ever forget to update your document register with DocBoss because it's done for you. This means less work for you and fewer errors.
Do you produce custom databooks for customers at the end of projects?
We already wrote about databooks in detail but it bears repeating. One of the biggest benefits of DocBoss is that it will produce custom databooks to your customers' satisfaction and individual requirements with a few clicks of your mouse. Reduce holdbacks and reduce the amount of time you spend creating – and then amending – custom databooks for your customers.
Do customers require you to work with their templates?
If you've ever worked with AMEC, you know how difficult some customer-supplied templates can be. In addition to AMEC, current DocBoss customers submit documents to companies like Bantrel/Bechtel, Fluor, Worley, Jacobs, SNC Lavelin and others. DocBoss enables you to use templates that these (and other) companies provided to you for cover pages, transmittals and document registers (SDI).
A wide range of variables and meta data are available to choose from depending on what your customer requires. DocBoss automatically populates your cover pages which are then added to every PDF document. The document register along with the history of the changes a document has gone through are also tracked in real time. In addition databook layouts can be saved and used on multiple projects.