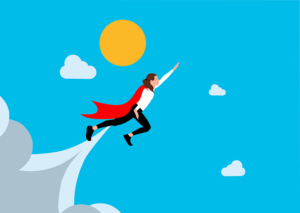 DocBoss wasn't really designed to build your source documents directly, but our cover page templates certainly bring that thought forward!
So because several customers have asked, we've built a quick guide for how you can get this to work in your system. 
Note:
The file must be submitted as PDF. An excel version is optional.
Templates are COVER PAGE templates.
Step 1: Upload your template as a Compilation Cover Page.
For instructions on how to upload a template, see our article here.
Step 2: Add your Code, and set TYPE to "SDI Report"
On the Code List,  set the Type for the related code to "SDI Report". Note that this is not really an SDI report – we're kind of co-opting some functionality which gives us what we need.
Be sure to select your template, and set the level – in this example the level is "Tag".
Step 3: Add the template for the PDF output *Required
From the Index Reports & Compilations Screen, create a new SDI Report (again, this isn't really an SDI report but we use this functionality to execute the work. Trust us!).
Ensure the Template Type is "Compilation Cover Page" and select the Data Sheet template you uploaded for the PDF Template.
Step 4: Link SDI Report to Cards
Next, link the SDI Report Data Sheet to each of the Data Sheet cards. This may be replaced soon with an auto-linking option.
Step 5: Do you need an Excel version?
Simply upload your template again in the Outgoing Templates as a Document Cover Page. Then head back to your code list and ensure your cover page for this doc code is set to this template.
Results!
Now you are ready to submit the data sheet in PDF and excel version!
You Customer will receive an excel version, PDF version as well as the transmittal. You also have the ability to add an actual cover page to the excel template so you can submit a typical cover page as well.
Check out this article for more information on the subject of source documents within DocBoss for a different angle.
Want to learn more about templates in DocBoss?
Click here to access a short article that discusses a number of template-related articles.