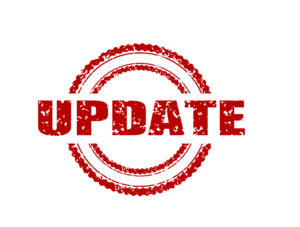 DocBoss is happy to announce our latest release for October 2023. All updates are now available for all DocBoss customers.
You can view all current and past releases by visiting our DocBoss release database. All releases come with descriptions and screenshots to show you how to take advantage of the new benefits.
This release focuses on a number of areas including:
Administration – Reactivating user accounts
Assign – Adding comments to Bulk assign
Defaults – Project templates
Expediting
Library
Reports
Compilations
Submittals
Templates & Variables
User Interface
Let's go into more detail below.
Admin
Reactivate user accounts through UI
Admins can now easily reactivate users' accounts in DocBoss without needing to reach out to Support.
Import/Export Users via Excel
Admin users can bulk edit existing users using the Excel import/export feature.

Assign
Add comments on bulk assign (bulk matching and auto-reclaim)
With bulk assign, users can now include comment notes and files, similar to when assigning files individually to cards.

Defaults
More defaults available in Project Template
Additional options have been added to the project field template.
Available at project and template level:
Default stage list
Default option for the "stamps/cover page" doc code/card field
Available at template level (remaining on project Main screen at project level):
Document auto-numbering format
Submittal numbering format
Outgoing file name format
Ad-Hoc Cover Page option
When making ad-hoc submittals, users can choose from the following cover page options:
No cover pages
Send exactly as last received/submitted
Apply target cover page
Expediting
Excel option for Expediting report
Users can choose between HTML and Excel format for expediting reports.
Library
Library queries
There's now more options to the library query function, such as wildcard characters, for greater flexibility when attaching library documents to cards in bulk.
Reports
Export card history for a project
From the Index Reports & Compilations screen within a project, users can export the history for all cards on the project.
Filter by Internal Code for Project Metrics report
An additional filter has been added to the Project Metrics report to allow users to filter by Internal Code.
Compilation:
Option to add received comment pages
Received comment pages can be enabled in compilations. (Typically, these are excluded.)

Submittal
Custom FROM email address per project
The Email FROM Address can now be entered as a custom email address per project.

Option to add user as CC/BCC to the submittal emails
Users can choose their email inclusion preference under User Profile > Defaults for submittals they send, whether it's CC, BCC, or not at all.

Templates and variables
New variables for email templates
The following variables are now available in email templates:
Document Stages Abbreviation
Delivery Medium
Outgoing file name format date formatting options
The "date_format" parameter can now be used within the outgoing file name format.
Excel parameter to show changes on SDI report
A new parameter in document templates can highlight changes in data since the last SDI report submission.
User Interface
Rename default tagged equipment fields
In Project Template > Equipment Fields, "Model" and "Tag" fields can be renamed.
Filter Project List by pending submittals
The Project List now includes a checkbox to filter pending submittals to customers, making it easy to see which projects have documents ready to go out to customers.