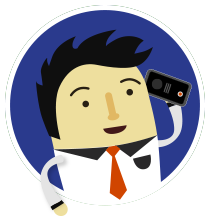 Centrifugal Air Compressor Market size valued at USD 9.9 billion in 2019 and is estimated to exhibit over 1.5% CAGR from 2020 to 2026. Growing oil & gas exploration activities and rising demand for food products will propel the industry demand.

Global Market Insights
This is the opening statement from a recent report from research company Global Market Insights that studies the expected market growth for the global centrifugal air compressor market from 2020-26 encompassing a number of industries including oil & gas and energy. Even with the effects of COVID-19 and continued low oil prices, the industry is expected to achieve a 1.5% compound annual growth rate (CAGR) during this period.
Expected growth will come from automotive industry growth in the Asia Pacific region and the U.S., industrial growth in Asia and the South Pacific, and new developments in centrifugal air compressors.
Having said that, aerospace and automotive manufacturing companies have announced closures or partial shutdowns due to COVID-related lockdowns and the semiconductor & electronics sector will continue to suffer in the short term due to declining volumes into 2021 from lower cellphone, computer and auto sales. Current projections however expect a rebound following 2021 as global economies start to pick up again.
Click here to check out the research report in more detail.