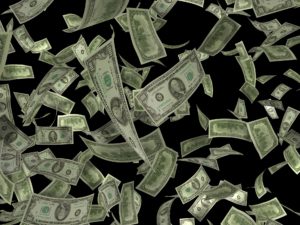 The Canadian federal government recently ran an initiative aimed at helping small and medium-sized steel and aluminum suppliers improve their processes to become more competitive.
The goal of the initiative was to "enhance productivity and/or augment firm competitiveness" and "support technology demonstration and the commercialization of new technologies" by encouraging "the early adoption or adaptation of leading-edge technologies and processes to improve productivity."
The initiative was specifically aimed at intensive users of steel and aluminum products – manufacturers of pressure vessels, valves, instrumentation and pumps come to mind – by offering a non-repayable payment to encourage these companies to pursue projects that will help them become more globally competitive.
DocBoss would certainly fall into that category as it was specifically designed to help process equipment suppliers improve their project document control work, to help them better serve customers, and to become more efficient in terms of their ongoing documentation work.
What sorts of initiatives do you have in your country, state/province or city that might help you implement DocBoss?
Check with your local economic development agencies, Chamber of Commerce, trade organizations, etc to see what is available to you! You might find that there is funding available to help your business utilize something that you really need.