What skills and traits helps a document controller become better at their job?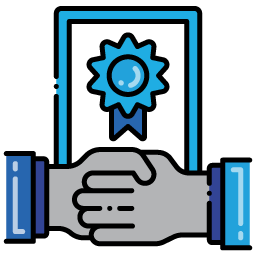 When you view a list of the traits that make a good document controller, you tend see the same ones mentioned repeatedly:
Good communication skills
Detail oriented
Respect to privacy
Well-organized
Good time management
Quality driven
Good filing skills
Solid data entry skills
Record management abilities
File management skills
Archiving abilities
among others.
You'll notice that a number of the skills listed are tasks that are considered to be manual ones, certainly traditionally.
In other words, many of the skills that document controllers are required to do are manual ones that they have to do by hand.
Whenever you do things manually you of course increase the chance that you make a mistake(s) since human error comes into play. It also increases the time spent on the documentation given the manual nature and the chance of having to do rework.
So if you could automate some or all of these tasks, you could presumably reduce if not eliminate these mistakes, correct?
How DocBoss Helps Document Controllers
DocBoss automates many of the tasks that document controllers have traditionally done manually.
Click here to view a quick comparison of DocBoss against some of the popular traditional manual methods of document control including an EDMS, CAD software and Sharepoint.
While these other applications serve various purposes, DocBoss is document control-specific and was designed for and with document controllers in mind.
What does DocBoss automate?
How does DocBoss make document control work easier?
How can DocBoss help you reduce manual errors?
Among other things, DocBoss:
Helps you build the document list quickly, and keeps it up to date as equipment lists change.
Updates all tag lists as the project changes.
Automates document numbering for your customer and for you.
Enables you to customize virtually all aspects of documentation right down to the font on cover pages.
Helps you customize headers and footers on all cover pages.
Enables you to add frequently used documents to the templates section to quickly access and use in the future.
Tracks all metrics for each project to help you understand where every document is in the process at any given time.
Provides functionality for you to quantify and charge for your documentation work if desired.
Helps you create fully customized databooks at the end of projects with a few clicks of your mouse.
Ensures document delivery with email notifications sent directly to your customers,
And much, much more.
What does this mean to you?
What all of this means is that the best document controllers are the ones who use the best tools available to them to automate their work and to meet all the customization requests that their EPC customers desire.
DocBoss is that tool and it helps you in more ways than you might imagine. It was specifically designed for document controllers and to handle document control work.
Other commonly used applications people often use for document control such as the ones mentioned above – and Microsoft Excel for that matter – are not document-control specific. They force you to do many (most?) tasks manually which not only increases the time spent but also increases the possibility of errors.
DocBoss helps you automate these tasks, meet your EPC customers' requirements to keep them happy and make your role as a document controller more fulfilling.
So really, the best document controllers use DocBoss.