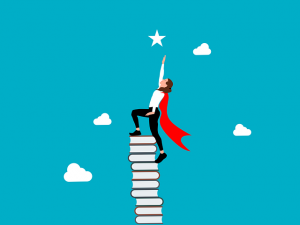 Here's a question I came across online, asked by a document controller to other people in the industry.
What is the average turnaround time from submit to approval during the document control process?
She also mentioned that she was looking for various metrics on document control efficiencies in terms of how long it takes to get documentation approved.
The average turnaround time for document approval can vary depending on the specific organization and the type of document being reviewed. In general, the document control process can take anywhere from a few days to several weeks, depending on the complexity of the document, the number of people who need to review and approve it, and the processes and procedures that are in place for document approval.
For example, if it's a simple document with only one level of review, it can be done in a day or two. If the document is complex, with multiple levels of review and approval, it could take several weeks. Additionally, the document control process can be slower if there are a large number of comments or revisions that need to be made to the document before it can be approved.
But it also depends on what system or application you use. The more manual the work, the more corrections you often have. The more mistakes you make, the more back and forth you have with your customers. This can lead to expensive rework and holdbacks.
It is also important to note that a document control system often also take into account if the document is considered as critical for the company. This will prioritize it over less critical documents, reducing the time for approval.
It's important to have a well-defined and efficient document control process, this will allow to minimize the time between submit and approval.
How can DocBoss help?
DocBoss can reduce the time you spend working on custom submittals to your customers while eliminating annoying holdbacks and enabling you to deliver the correct docs the first time.
Engineering companies each have their own submittal rules. From using their doc codes and statuses to their coversheets, transmittals, file naming, numbering, headers, footers, tag lists and on and on. DocBoss helps you customize your output to your EPC customers whichever way they like, right down to the font on the cover page.
DocBoss helps process equipment suppliers manage and deliver custom engineering documentation to their customers in the instance where the document control function is time-consuming and frustrating. DocBoss is especially helpful to companies who tag their products, work with a bill of materials and/or vendor document requirements list (VDRL) and must provide increasingly customized documentation to their customers at the end of projects.
DocBoss customers include manufacturers, distributors and fabricators who provide a wide variety of products including pumps, valves, instrumentation, pressure vessels, skid packages and actuators among others.
Drop us a line and let us know your concerns with documentation and we'll see together how DocBoss can help.